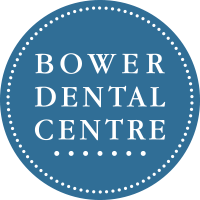 Description
The team at Bower Dental is searching for an enthusiastic, passionate Associate Dentist to join us on a part-time basis.
Red Deer, AB is Alberta's third largest city, located just 1.5 hours from both Calgary and Edmonton, perfect for day trips to the big cities. Our town is perfect for all your outdoor activities including hiking, fishing, biking, golf, and canoeing. It's the perfect town to settle down and enjoy the great outdoors. You can also enjoy weekend trips to beautiful Banff and the pristine Lake Louise!
WHAT WE ARE OFFERING:
SIGNING BONUS!!
High producing dental practice which means high earning potential for you!
Great patient flow, you will be booked from your first day
Well-established dental practice with state-of-the-art dental equipment
Highly skilled and talented team of RDAs to assist and support you with delivering treatment and a strong organized front desk team to support you with bookings and managing your schedule efficiently
The Bower Dental family are not only a team but a family. Our culture and work environment are unique so our practice is a place where you will enjoy coming to work at and exciting in being a part of
WHAT WE ARE LOOKING FOR:
Registered with the Alberta Dental Association & College
Strong background in dental surgery including implants, sinus lifts, grafting, and surgical extractions
Ability to perform IV Sedation is an asset but not required
123Dentist is an equal opportunity employer. We celebrate diversity and are committed to creating an inclusive environment for all employees.