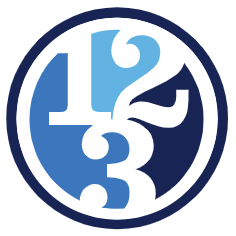 Description
Come join our amazing, growing, passionate team as our new Dental Office Manager.
We are searching for an organized, experienced Office Manager on a full-time basis who will oversee and ensure the dental office operates efficiently.
The ideal Manager for our team would be excited to develop and implement innovative methods to optimize patient experience, improve the flow of patients into practice, and create working harmonies between the front desk office and dental professional team.
WHAT WE ARE OFFERING:
Full-time permanent offer with a competitive salary
Challenging and rewarding role to train and lead the front desk team, to create synergies between front desk and treatment/clinical areas and overall ensure the practice functions efficiently and smoothly
Ownership over the atmosphere and environment of the office, to make changes and improvements that will enhance not only the patient experience but the staff experience
Leadership and empowerment from the Regional Manager to ensure success in the role
WHAT YOU GET TO DO:
Ensure the front desk and dental team creates a warm and welcoming atmosphere for patients and families that exceeds expectations and leaves a lasting impression
Train and manage the front desk team (receptionist, administrative assistant, etc.) through the prioritization and delegation of the day to day administration tasks
Address and resolve any escalated patient concerns promptly, and be the final deciding authority to execute appropriate solution
Manage aspects of practice finances by reviewing accounts receivable, accounts payable and the day to day financial transactions
Oversee the input of patient information to the practice management software
Along with the regional manager, develop practice policies and best practices to govern the team in meeting outstanding service delivery
Implement practice strategy for patient recruitment to meet new patient enrollment targets
Manage staffing schedule to ensure appropriate coverage for treatment rooms and front desk
WHAT WE ARE LOOKING FOR:
2-4 years of dental office management experience or 5+ years of dental administration experience
Highly proficient in MS Office (MS Excel and MS Outlook)
Experience with using practice management software, use of AbelDent is considered as asset
Strong written and communication skills when speaking with patients and dental providers
Strong knowledge of medical and dental terminology and processes
Experience maintaining a professional level of patient privacy
Demonstrated experience managing budgets, and other financial transactions
123Dentist is an equal opportunity employer. We celebrate diversity and are committed to creating an inclusive environment for all employees.
Related Jobs